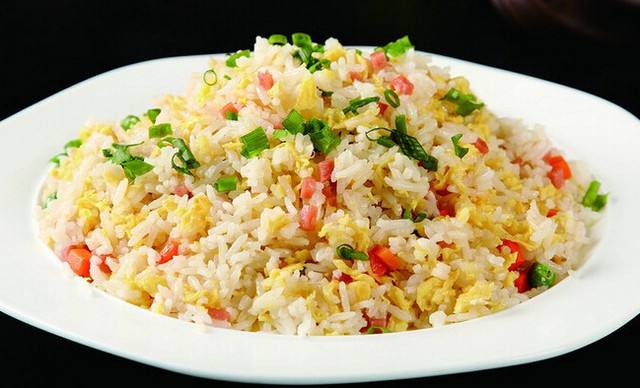 Prep Time

10 min

Cook Time

1 hr 10 min

Total Time

1 hr 20 min
Ingredients
2 Cup Uncooked rice [see note]
2 1/2 Cup Basic stock
1-1/2 Tablespoon Onions, chopped very fine
1-1/2 Tablespoon Celery, chopped very fine
1-1/2 Tablespoon Bell peppers,chopped very fine
1-1/2 Tablespoon Unsalted butter [preferred]
1/2 Teaspoon Salt
1/8 Teaspoon Garlic powder
Pinch white pepper
Pinch black pepper
Pinch cayenne pepper
Method
1
In a 5x9x2-1/2-inch loaf pan, combine all ingredients; mix well.
2
Seal pan snuggly with aluminum foil.
3
Bake at 350F until rice is tender, about 1 hour, 10 minutes.
4
Serve immediately. However, you can count on the rice staying hot for 45 minutes and warm for 2 hours.
5
To reheat leftover rice, either use a double boiler or warm the rice in a skillet with unsalted butter.