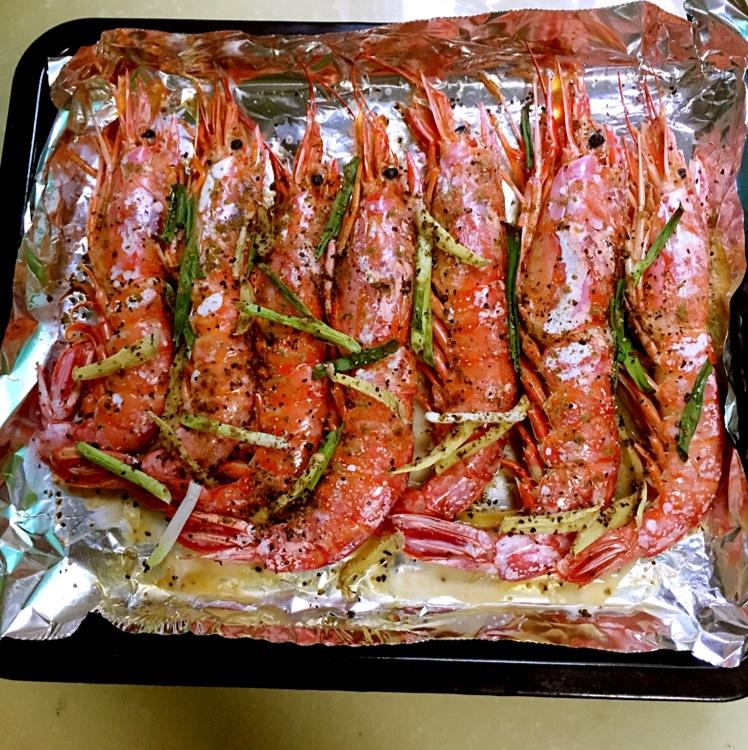 Prep Time

15 min

Cook Time

30 min

Total Time

45 min
Ingredients
SEASONING MIX
1 Teaspoon Ground cayenne pepper
1 Teaspoon Black pepper
1/2 Teaspoon Salt
1/2 Teaspoon Crushed red pepper
1/2 Teaspoon Dried thyme leaves
1/2 Teaspoon Dried rosemary leaves, crush
1/8 Teaspoon Dried oregano leaves
MAIN INGREDIENTS
1/4 Pound + 5 Tablespoon unsalted butter
1 Teaspoon Worcestershire sauce
1-1/2 Teaspoon Minced garlic
1/2 Cup Basic shrimp stock
1/4 Cup Beer at room temperature
Rinse the shrimp in cold water and drain well.
Method
1
Then pinch off and discard the portion of the head from the eyes forward [including the eyes, but not the protruding long spine above the eyes].
2
Leave as much as possible of the orange shrimp fat from the head attached to the body. Set aside.
3
In a small bowl combine the seasoning mix ingredients. combine 1 stick of the butter, the garlic, Worcestershire and seasoning mix in a large skillet over high heat.
4
When the butter is melted, add the shrimp. Cook for 2 minutes, shaking the pan [versus stirring] in a back-and-forth motion.
5
Add the remaining 5 tablespoons butter and the stock; cook and shake pan for 2 minutes.
6
Add the beer and cook and shake the pan 1 minute longer. Remove from the heat.
7
Serve immediately in bowls with lots of French bread on the side, or on a platter with cooked rice mounded in the middle and the shrimp and sauce surrounding it.
TIPS: A certain percentage of oil is released when butter is melted, shaking the pan in a back-and-forth motion and the addition of stock to the butter keep the sauce from separating and having an oily texture--stirring doesn't produce the same effect.